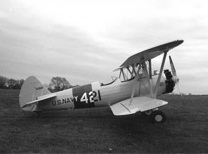 UK/EU exit updates: last updated 5th April 2019

The CAA has published new information on the EU exit microsite concerning the following matters in the event of a non-negotiated EU exit.
FAA Aircraft Register Online Database:  http://registry.faa.gov/aircraftinquiry/
FCC Radio Station Authorisation search facility: http://wireless2.fcc.gov/UlsApp/UlsSearch/searchLicense.jsp
FAA Certificates for EASA Licences
If you have a UK or EASA licence issued after 17 September 2012 with an 'FAA Certificate' allowing flight in the US, you must have that Certificate reissued by the FAA by October 2018  in order to retain its validity.  This is an FAA requirement.  The process is relatively straightforward and does not require a trip to the USA.  Please see below for some links to useful information regarding the process.  If you are unsure as to the process in your Country, your Aviation Authority will be able to provide you with more guidance.
UK CAA: https://www.caa.co.uk/General-aviation/Pilot-licences/Applications/Outside-EASA/FAA-certificates-for-UK-licences/
FAA: https://www.faa.gov/licenses_certificates/airmen_certification/easa/
Aerial Work
Please be aware that – in the UK at least – if you are carrying out aerial work (flight instruction, aircraft hire, crop spraying or aerial photography, for example) in an N-registered aircraft you will need specific permission from the UK CAA.  If you are outside the UK, you may wish to speak to your Department for Transport or Aviation Authority, who will be able to provide you with detail on any guidelines that apply.
http://www.caa.co.uk/Commercial-industry/Airlines/Licensing/Foreign-carrier-permits/Foreign-carriers-permit---aerial-work/
FAA Prohibitions, Restrictions and Notices
The FAA regularly issue updated travel warnings and restrictions for various countries, so it is always sensible to check their website before you travel to ensure that no restrictions have been placed on your destination country. The updates can be found at: https://www.faa.gov/air_traffic/publications/us_restrictions/#content